While it may be expensive and impractical to update your home annually, it can be hard to resist the odd interior decorating trend. Whether adding fashionable textures to a living room, a splash of colour to your bathroom or updating a kitchen in need of freshening up, the New Year tends to inspire homeowners to get creative.
However, even the most clued up amateur interior designers amongst us need a little inspiration to stay at the sharp edge of cool and contemporary. With this in mind, we take a look at the design trends set to take hold in 2018 and (maybe) beyond.
What were 2017's interior design trends?
Tropical prints, industrial chic, smart home technology, chevron and geometric prints, white floorboards, reclaimed wood, 'gallery' style walls, mid-century modern, all white kitchens, copper.
What interior design trends can we expect in 2018?
Floral wallpaper prints, 70's style bold, lilac and lavender, non-white kitchens, modern oriental, bringing the outside in, teal and red hues, monochrome, statement ceilings, concrete, statement art.
Bringing the outside in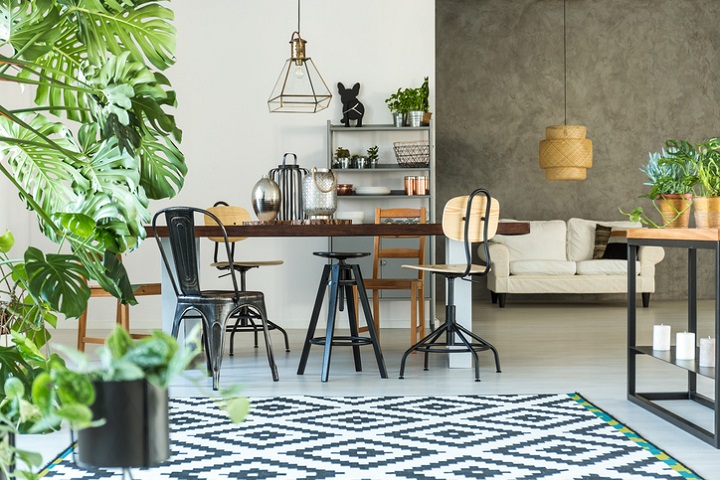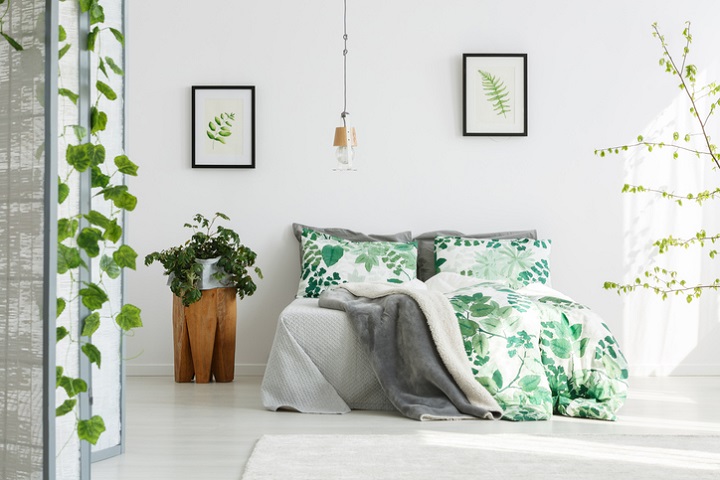 Plants are creeping into the home. A popular'look' throughout 2017 that will continue in 2018, whether it be bringing some greenery in with flora and fauna, hanging planters, a 'living wall' or with some green upholstery or accessories to create an 'indoor garden'.
Modern Oriental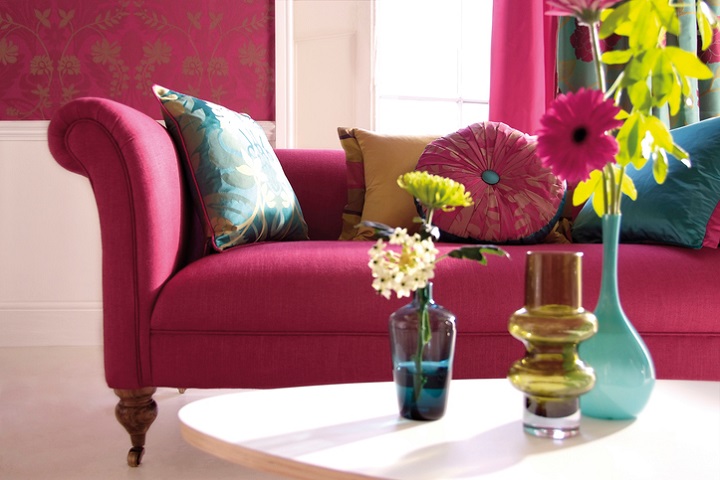 Team statement shades of orient red with raw, organic materials contrasting with luxury velvet fabrics and introducing floral patterns.
Maximalism, floral prints & wallpaper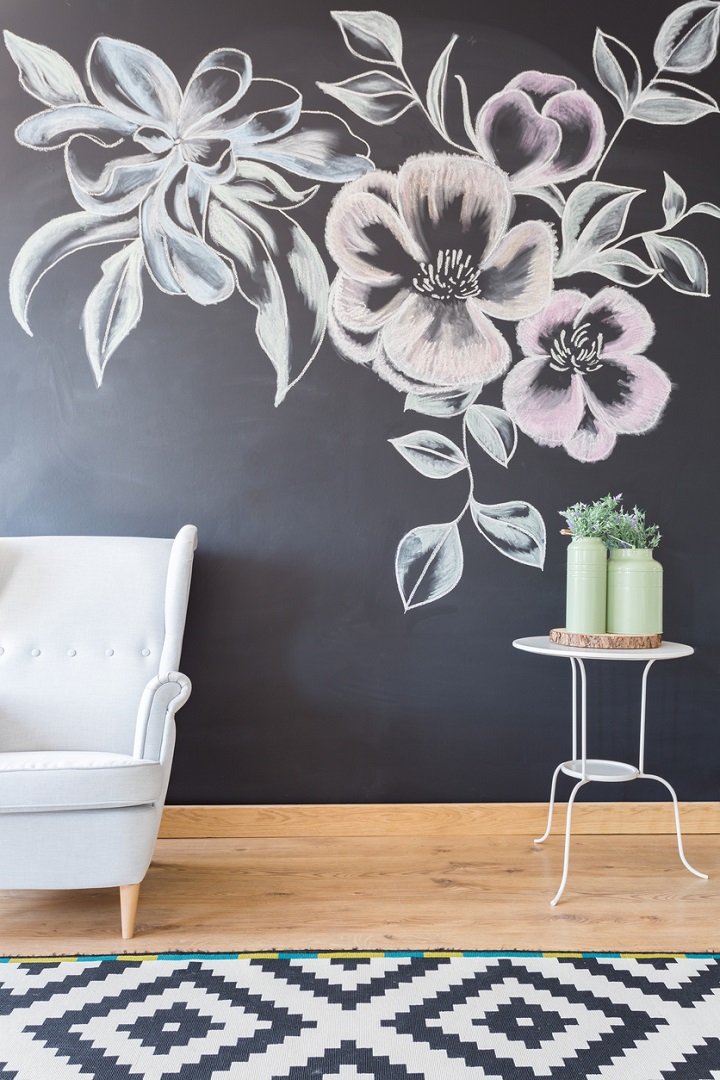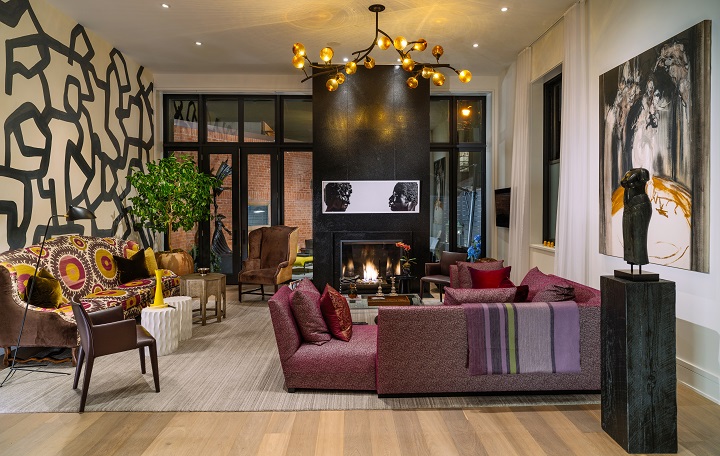 In a seeming backlash against the Scandi minimalist aesthetic that has dominated interior design over the past few years, get ready for a flashback to boho/chintz florals. Those who rejoice in maximalism, express yourself with big, bold prints in contrasting colours, fabrics or textures whether on walls, sofas or floors.
Colours: teal & red hues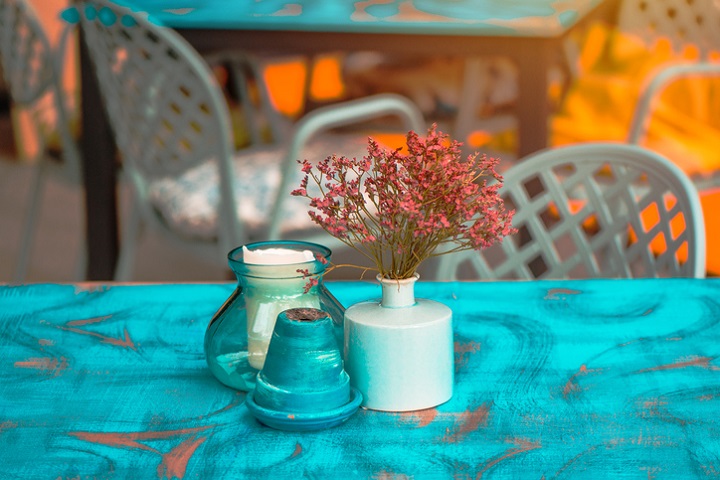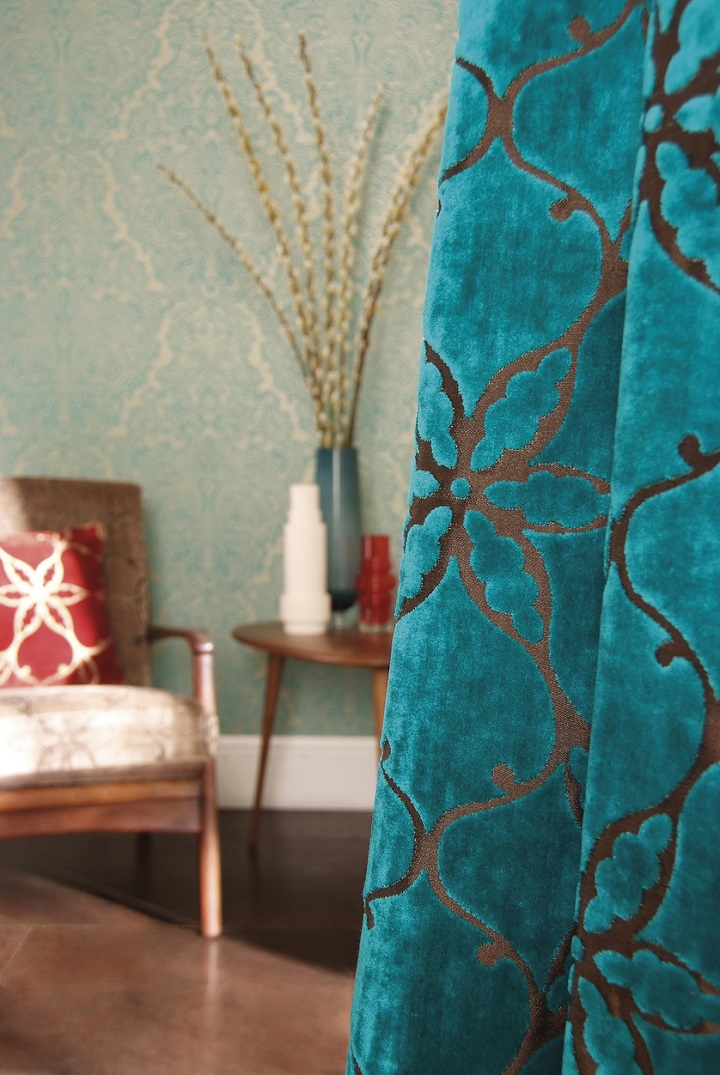 Teal and moody blues will be trending 2018, try various depths of teal for a calming, contemporary addition to your interior design palette.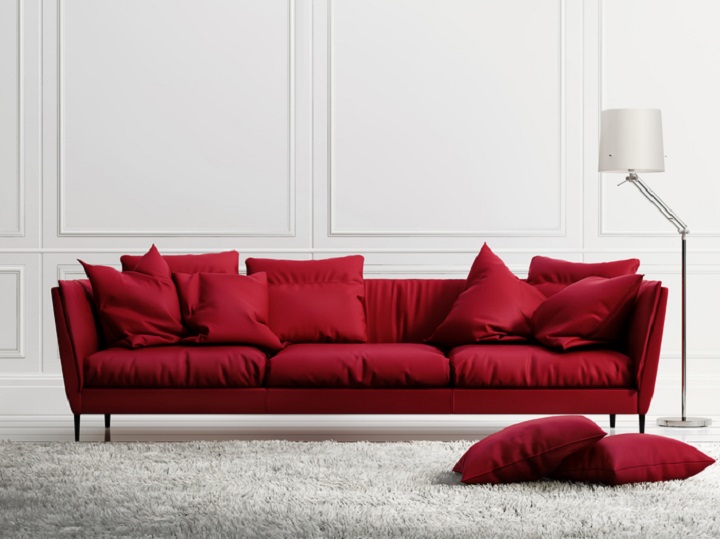 Energising and warming, be bold in the New Year and trying variants of reds such as coral to update your home. Red hues stemming from the modern oriental theme work perfectly with teal.
Non-white kitchens and tiles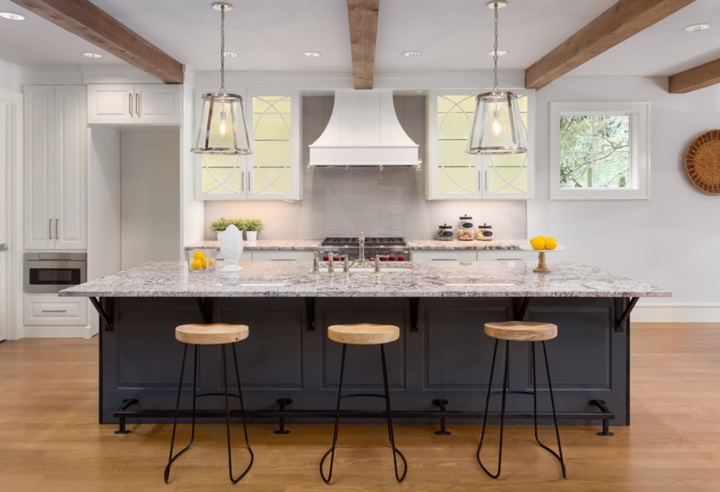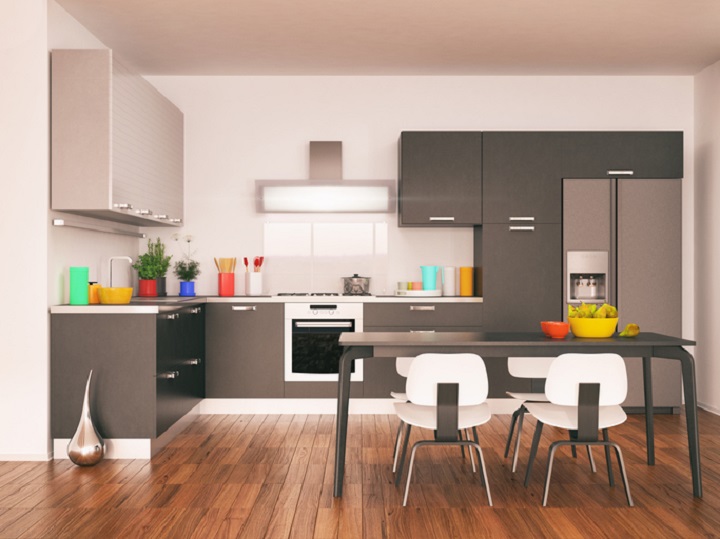 Although calm and bright, the homogeneous all-white kitchens are having a cool down period as home owners opt for dark, dramatic hues such as grey and navy cabinets to enrich and imbue kitchen space. There's also a move away from neutral splashbacks and 'metro' kitchen tiles as eclectic ceramic tiles make a comeback.
Statement ceilings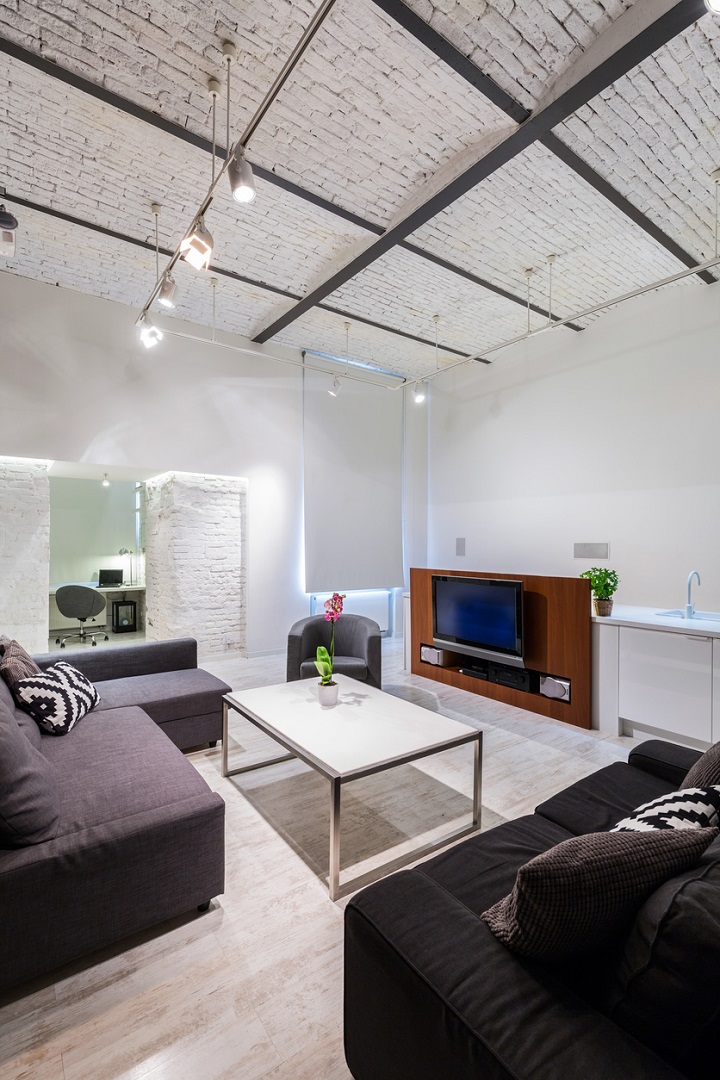 Not a new trend by any means - ceilings have been gilded or adorned for centuries - the ceiling has long much been forgotten when it comes to modern interior design. Enter 2018. Look above for inspiration and create a 'fifth wall' by updating your ceiling with statement wallpaper, wood, tiles, exposed pipes, beams or à la Regency style stucco embellishments.
Monochrome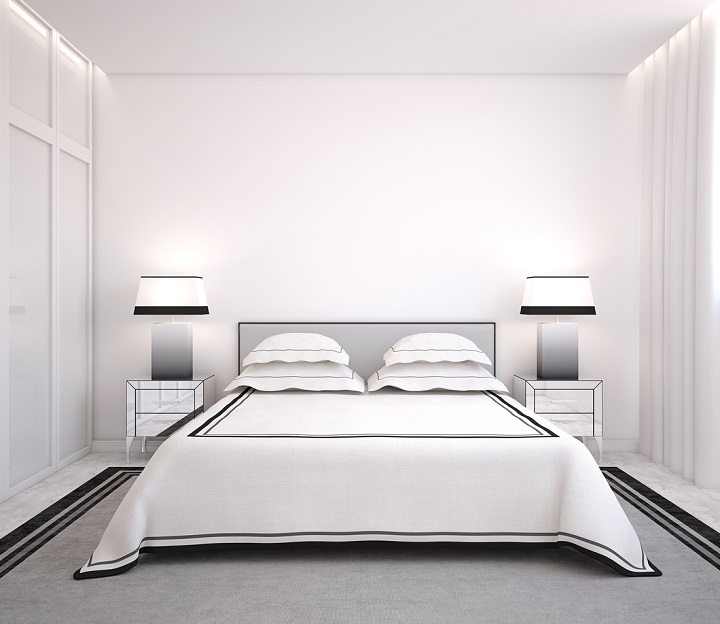 As many of 2018's interior design trends favour the bold and unabashed, simple favourites - the blacks and the whites - serve as a counterweight. Black and white patterns, prints and home decor accessories can help you achieve the look.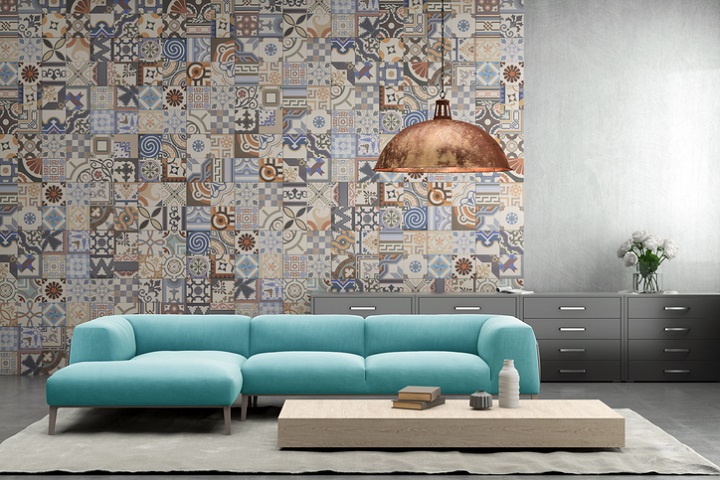 Good lighting is fundamental to any room, providing depth, frame and clarity. And although chandeliers aren't going anywhere soon, pendant lights are nudging their way in to become the millennials' luminescence of choice.
Historically clustered above kitchen islands or dining tables, pendants lamps are growing in size as they move into the living space to become a room's focal and talking point.
Colours: Lavender & Lilac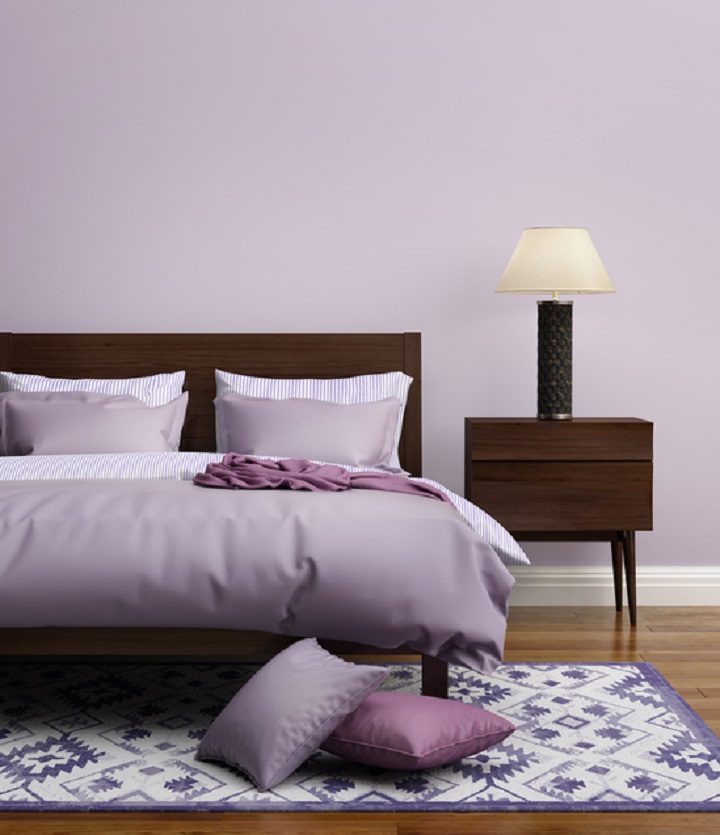 It's time to get the white spirit out and scrape off the millennial pink to make way for on-trend lilac and lavender hues; team with dark furniture for a dramatic finish.
Big artwork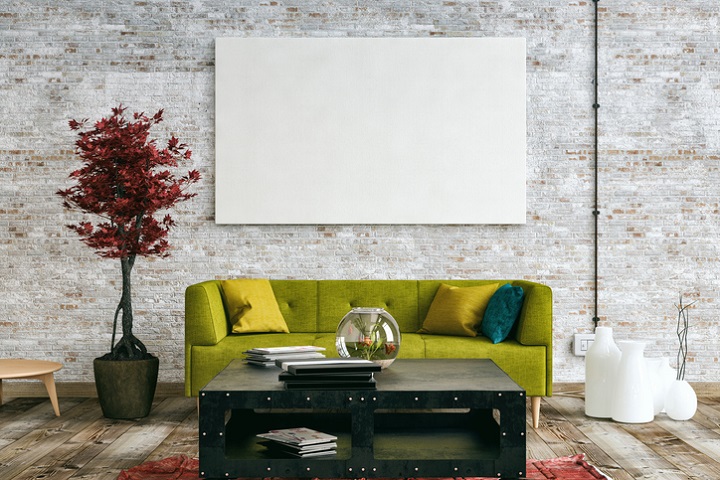 While 'gallery wall' style clustered paintings, prints and photographs have been a wall feature for a number of years, 2018 might just usurp the trend with big, statement artwork. Go bigger with one curated 'feature' painting or print to act as a room's focal point.
Concrete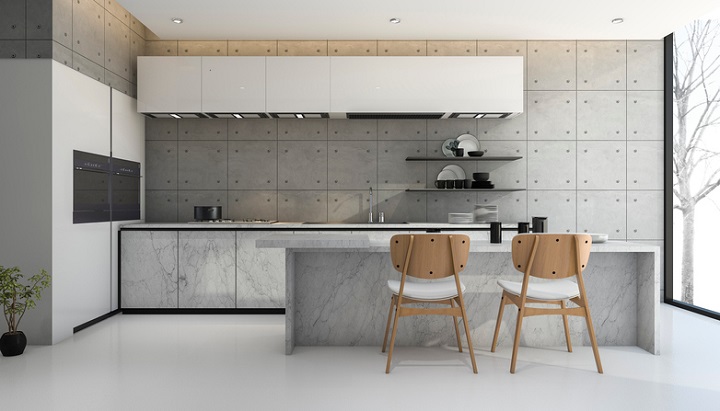 Call it cold, say it belongs in a prison block, but perennially on trend, the edgy industrial concrete look show little sign of extinguishing. Admittedly, a look that's hard to pull off as space is of the essence, but done right and, juxtaposed with different textures, fabrics and colours, the results can add warmth and raw beauty to the home. Not to mention a perfect ten in interior design points.
Cconcrete walls, worktops and floors make the biggest impact. However, those hesitant to commit to a large-scale minimalist accent have a wide choice of concrete accessories to experiment with, such as pendant lighting, furniture and shelving to replicate the look.
Bathroom and kitchens can be easily updated by using concrete or concrete effect tiles.
Searching for a new home? From farmhouses and cottages to new homes and townhouses, Knight Frank markets some of the very best properties to rent and for sale across the UK and internationally.