Property
_

Italian View 2017: The most spectacular properties for sale across Italy

Property
_

Italian View 2017: The most spectacular properties for sale across Italy
From rustic farmhouses to historic castles, waterfront villas and city apartments, view a selection of the some of the very best properties in Italy currently on the market through Knight Frank.
Eight bedroom villa for sale in Chianti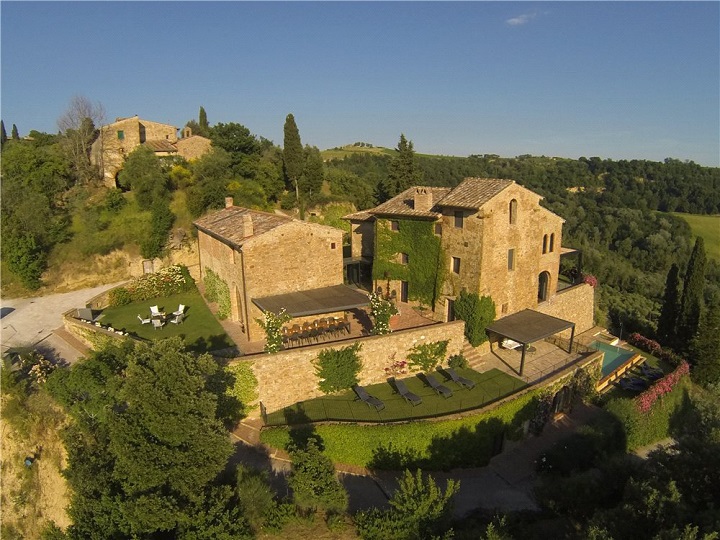 Originally built in the year 1000 AD ca. Le Corti is beautifully located on the top of one of the most dominant and panoramic Chianti hills, offering stunning views of the Tuscan valleys and the breathtaking surrounding countryside.
This gorgeous villa is composed of two separate buildings. The original tower has been completely restored with the traditional old brick floors and wooden ceilings and within, has been beautifully appointed with the latest modern facilities.
Four bedroom apartment for sale in Florence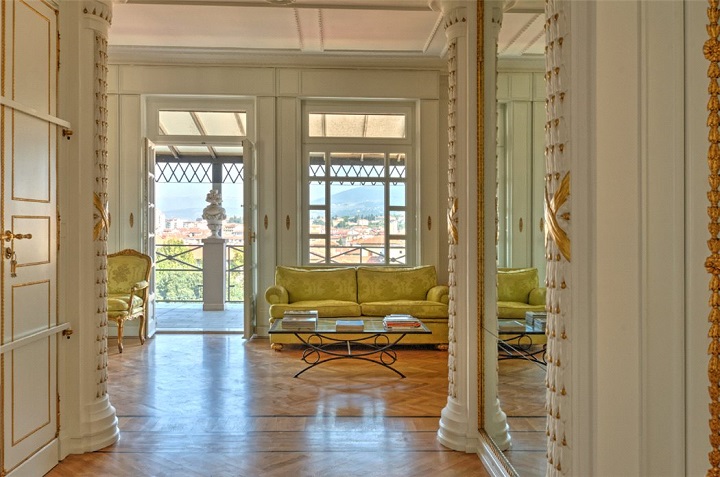 This breathtaking loft apartment has been beautifully maintained and offers elegant city living on the outskirts of Florence's historic city centre with terraces of 170 sqm, parking in a garage and a lift.
The upholstery has been meticulously chosen and in some rooms has maintained the silk wall-lining from Napoleon's factory in Paris on several walls and matching furniture, included in the sale. Many of the mirrors frames and gold features are decorated in gold leaf and the floors are in parquet.
Five bedroom traditional farmhouse for sale in Radda in Chianti, Tuscany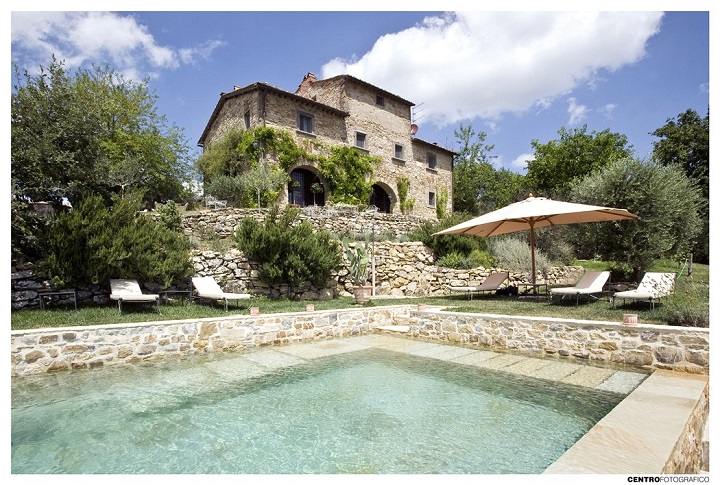 One of the few remaining genuine farmhouses, beautifully restored and set in a wonderful location close to the village of Volpaia and a few minutes from Radda in Chianti.
With lovely views, this Leopoldina-style property is accessed by a track of ca. 2 km which leads on to Volpaia and along which there are several other properties. The property dates back to 1400.
Four - six bedroom estate for sale in Lucignano, Arezzo, Tuscany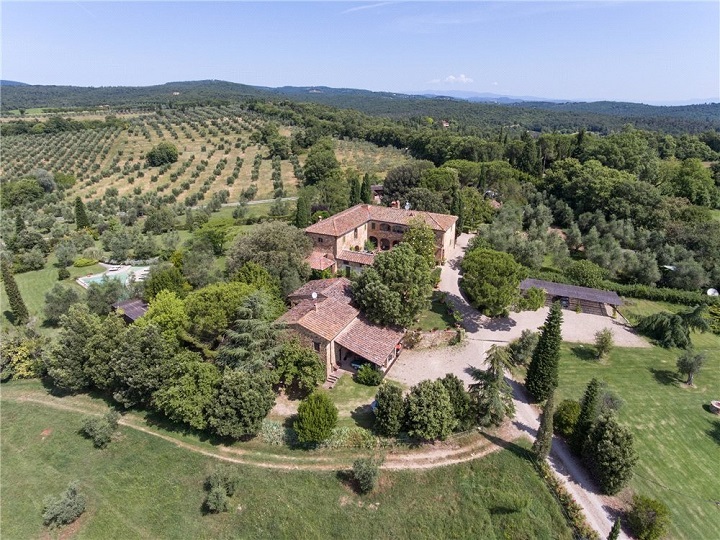 Majestic farmhouse dating from 1861 with central courtyard and loggia immersed in approximately 32 hectares of land and olive groves boasting 1,700 trees. The perfect summer residence for a large family or rental property.
Five bedroom farmhouse in Lucca, Tuscany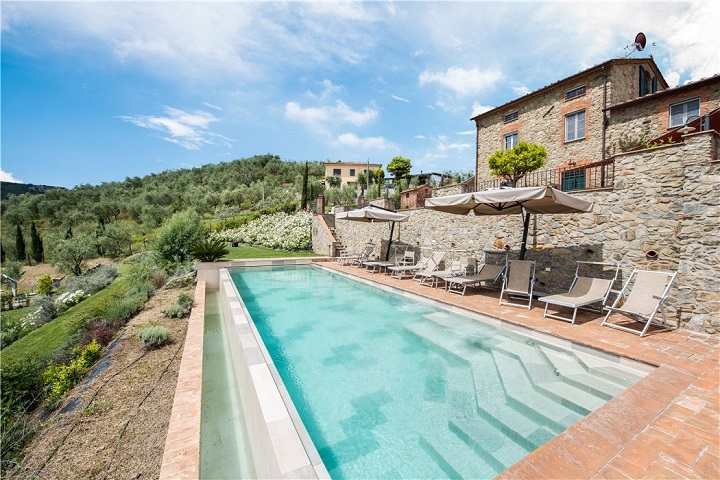 This beautifully restored farmhouse is located on one of the most prestigious areas on the North-East side of Lucca. Offering spectacular views over the surrounding countryside, vineyards and olive groves, reaching to the valley of Lucca. The property was recently restored offering all modern comforts, including underfloor heating and air conditioning, while using most of the original materials.
12 bedroom estate for sale in Montone, Perugia, Umbria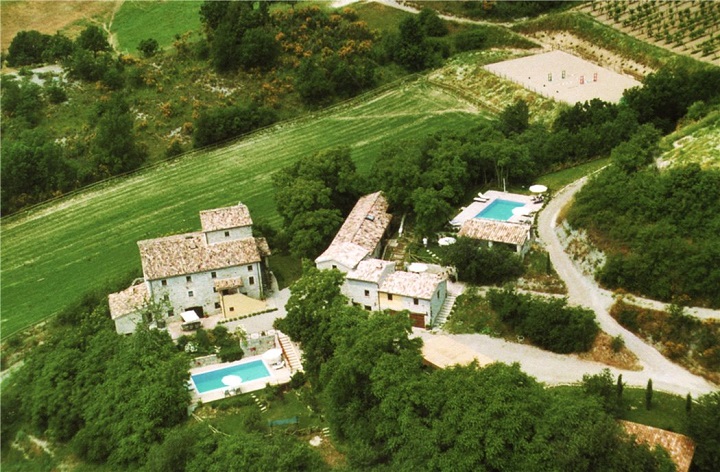 Stunning property consisting of a stone farmhouse with annex building, barn and swimming pool set in approximately 11.7 hectares and located just 7 km from the charming town of Montone, north of Perugia.
Four bedroom Casa dell'Abate on the Castello di Reschio Estate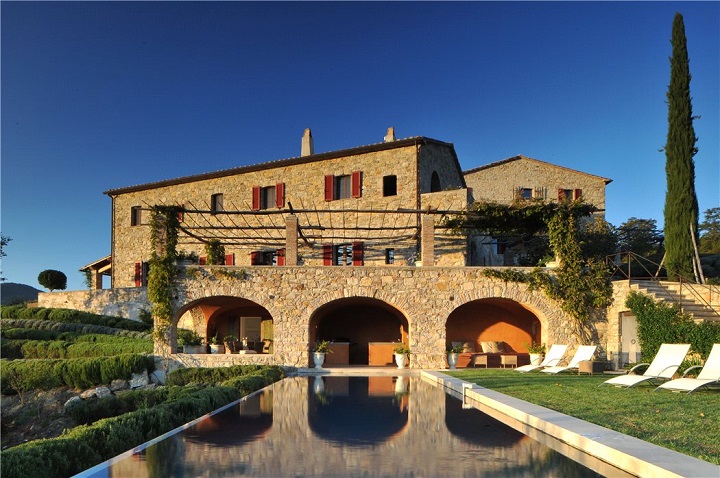 A well proportioned and light filled main house with adjacent guest house offering several access points and terraces giving it the unique character of a small borgo. Beautifully restored, this property features a private vineyard, wine cellar and wonderful views of the two castles of Castello di Reschio in Umbria and Castello di Sorbello in Tuscany. All combined with the amenities and services provided by the renowned Reschio estate.
Four - six bedroom villa for sale in Laglio, Lake Como
Set on the western side of beautiful Lake Como near Laglio, this incredible private lakeside villa was renovated in 2015 using state-of-the-art materials and technology. Lovely lakeside garden of approximately 2,400 sq m and helipad for small, light helicopters
Four bedroom apartment for sale in Venice, Veneto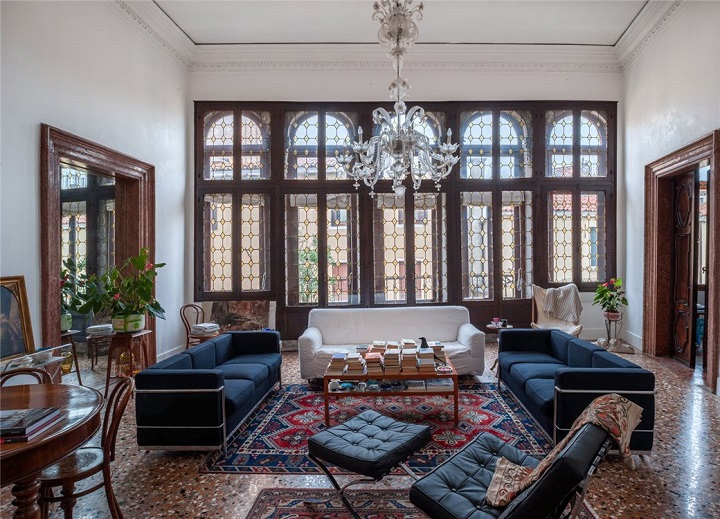 Historical palace built during the Byzantine Age. The ground floor was built by the Grandiben family and dates back to 1350. The upper floors and architectural details were respectively added in 1450, 1700 and at the end of 1800.
The palace enjoys a sunny position facing the canal and has typical Venetian interiors, high ceilings, terrace and balcony with canal view, two noble staircases, lift, water gate, two separate entrances and staff accommodation.
Ten bedroom/eight apartment estate for sale near Rome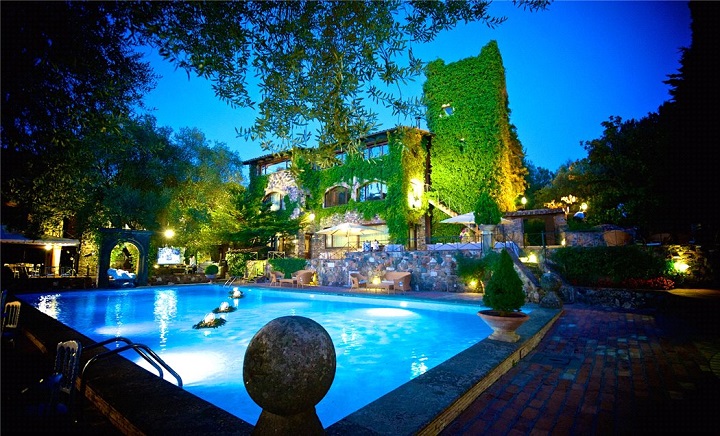 Set within three hectares of private parkland, Borgo della Merluzza, is located about 30 km from Rome. The property is currently being used as a prestigious location for ceremonies and events however it would be ideal as an exclusive, private residence.
Built around a "Casale" of the 17th century, the estate also boasts a prestigious manor house on three levels with garage and ancillary rooms, lookout tower with stone walls, private Chapel, park and swimming pool. The property includes two adjacent buildings, divided into small apartments, with a very large courtyard currently used as parking for guests.
Knight Frank's International Team markets some of the best properties across Italy. To view a selection of some of these breathtaking properties download the latest edition of Italian View or contact Knight Frank.
Our blog content is provided for interest only. It may be produced spontaneously, without the reviewing and editing often used for more formal publications. It may not be understood by a reader as it was intended. Any views expressed may be the personal view of the writer and do not necessarily reflect the view of Knight Frank LLP. It may include or be based upon information from a variety of external sources which have not been verified by us.
You read our content at your own risk and cannot rely on it in any way. To the fullest extent permitted by law, we do not accept or assume responsibility to anyone for the content or for any opinion expressed and we will have no liability for any loss or damage resulting from any use of, reliance on or reference to the content.
© Knight Frank LLP 2016. Reproduction of our content in whole or in part is not allowed without prior written approval of Knight Frank LLP to the form and context within which it appears. Knight Frank LLP is a limited liability partnership registered in England with registered number OC305934. Our registered office is 55 Baker Street, London, W1U 8AN, where you may look at a list of members' names. Please see our [terms and conditions] and [privacy policy] for more details.