Intelligence
_

"Competitive Socialising" - the latest leisure trend and is it here to stay?
Intelligence
_

"Competitive Socialising" - the latest leisure trend and is it here to stay?
In our modern society where everyone is looking for the "next big thing", the latest craze to hit the leisure sector seems to stem from the hype for "Competitive Socialising".
by Stephanie Baigent
August 07, 2017
This trend began in London but is quickly spreading to major regional cities. We can play table tennis at dedicated ping pong venues such as Bounce, which has two venues in London or at Twenty Twenty Two in Manchester.
Flight Club (which was co-founded by the founder of Bounce and co-founder of All Star Lanes) hails itself as the home of the "social darts" phenomenon and has a spectacular bar, supercharged games and bespoke technology.
Indoor golf has been transformed with the likes of Swingers, Urban Golf and Adventure Leisure aiming to provide full social experiences. Junkyard Golf began in Manchester, but now also has a venue in Shoreditch.
Swingers has also capitalised on the incredible popularity of street food with vendors such as Pizza Pilgrims and Patty & Bun serving up food on site, all served alongside cocktails, craft beers and finewines.
Lane 7 has reinvigorated the bowling market but also offers ping pong, pool and karaoke. They are currently in Newcastle but are looking to expand into other regional cities.
A whole host of other alternative leisure experiences are appearing and all are tapping into our desire to try something new whilst we socialise.
There are new Crystal Maze type experiences, adult soft play and ball pools, even axe-throwing has become a new way to spend your evening and weekends!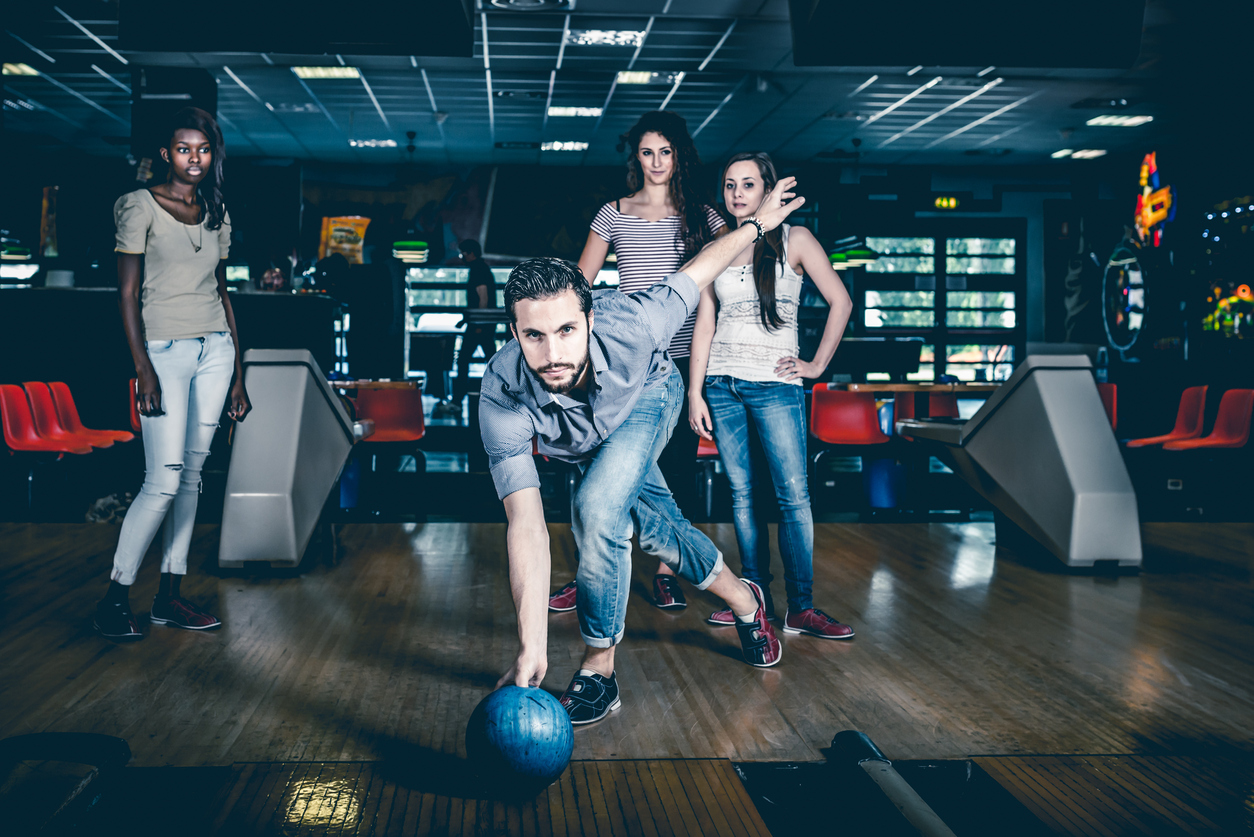 It seems that anything goes in the world of leisure.
However, we mustn't view "competitive socialising" as a fad. As long as operators are able to stay flexible in their offering and bang on trend with their ways of keeping the fickle customer amused, then "competitive socialising" is here to stay.
For landlords, this can only be a good thing as there is a bigger pool of operators to take on difficult units, they add diversity to old-fashioned tenant line ups and they drive footfall in existing schemes.
As the operators become more recognised and successful, their covenants will improve and the rents they can pay will become more established.
OPPORTUNITIES
There are significantly more entrants to the leisure sector, particularly in the "competitive socialising" arena.
Astute landlords who "think outside of the box" for their vacant big boxes will be rewarded with exciting brands, interesting tenant mixes and increased footfall.
It may mean offering shorter leases to new and innovative brands or to local traders but this will keep the scheme fresh and dynamic and ahead of competing schemes.
Ultimately, with increased demand from alternative operators comes genuine open market rental growth.
As alternative operators become more established, their covenants will improve. Those sub-sectors which are rising in popularity will see consolidation which will sort the "wheat from the chaff" until we are left with the star performers of the sub-sector.
Download Issue 5 of Retail News focussing on Leisure and the Food & Beverage ( F&B) industry or contact Knight Frank's award-winning Retail & Leisure team to discuss the latest opportunities.
Our blog content is provided for interest only. It may be produced spontaneously, without the reviewing and editing often used for more formal publications. It may not be understood by a reader as it was intended. Any views expressed may be the personal view of the writer and do not necessarily reflect the view of Knight Frank LLP. It may include or be based upon information from a variety of external sources which have not been verified by us.
You read our content at your own risk and cannot rely on it in any way. To the fullest extent permitted by law, we do not accept or assume responsibility to anyone for the content or for any opinion expressed and we will have no liability for any loss or damage resulting from any use of, reliance on or reference to the content.
© Knight Frank LLP 2016. Reproduction of our content in whole or in part is not allowed without prior written approval of Knight Frank LLP to the form and context within which it appears. Knight Frank LLP is a limited liability partnership registered in England with registered number OC305934. Our registered office is 55 Baker Street, London, W1U 8AN, where you may look at a list of members' names. Please see our [terms and conditions] and [privacy policy] for more details.